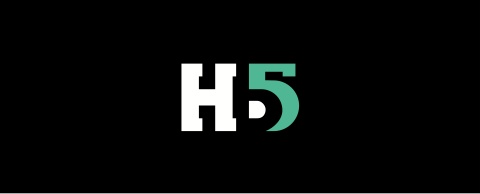 Hi there! We're hb5. It's nice to meet you. Maybe you read a little about us on our home page. But if you want to get a real sense of who we are and what we are about, our blog is the place to do it. We obsess about productivity and creativity and where they come together in interesting and unique ways. This is where we will talk about those ways, hopefully in a manner that you will find interesting.
You will no doubt be finding posts about Meteor, BackdropCMS and JavaScript, three technologies that get us pretty excited. But you may also find articles about starting or participating in meetup groups, which are a great places to meet face-to-face with people who share your passions. A number of us met through meetups--it's safe to say we are fans.
The challenges of balancing, starting, and running a business with family life is something many of us at hb5 have to contend with and will surely get covered from time to time.
hb5 firmly believes in the power of Open Source Software; every bit of software we write is built with it. As such, we have a number of projects that we either contribute to or have created and made available under open source licenses. You can expect frequent coverage.
Breaking out of the spending 9-to-5 in a veal-fattening pen mold is another topic that is extremely near and dear to us. So much so, in fact, that our first project to open to the public is coworking space, hb5 co/work, in beautiful Historic Downtown Concord, NC. With more and more employers embracing telecommuting as a viable alternative to office-work for their employees, we feel coworking hits a sweet spot. It resides in a desirable middle-ground between being cloistered in a home office and languishing in a cube-farm.
If we're excited enough about it that we're starting a business on it, you better believe we'll be writing about it.
We've got a lot of things things in the works, things we think are going to be pretty great, things that we hope you will at the very least find useful. If we do our jobs right, then just maybe you will find some of them to be pretty great too.